Kamis, 10 November 2011
it was raining outside. nebu have new toys to play with.. uhmm..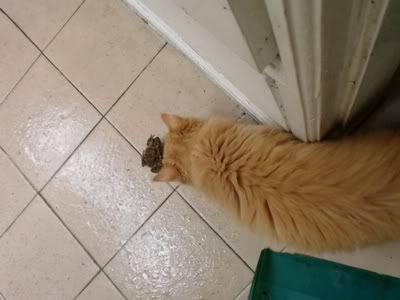 and after all playing time. fall asleep...
ssstttt Nebu is sleeping. be quiet!
So after
Nebu new bedroom part 1
was failed lol I make new bedroom for him and wish that he will like it.. but deep in my heart I know that he would never ever sleep inside the bedroom. Guess what? yes you are right! ofc I'm right, he never stay in the room.
He is a cat so I get it. He wants to do whatever he likes but~~~ I knew I'm creative so I make it as his play room as well!
Take a look at the bottom photos~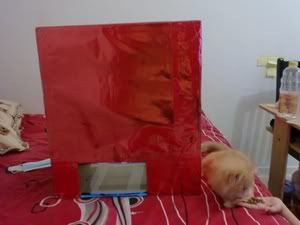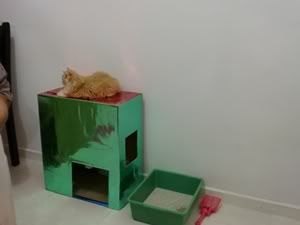 So you know what I meant xD
Senin, 31 Oktober 2011


So I make a room for Nebu! Thanks to MOFO PAUL for the idea
. what do you guys think..? too small for him..? YES! and thats why.. I destroy this house. It didnt look bad at all. It's just too small for his ass
So.. we will see new Nebu bedroom! bigger and cooler!
in next entry



Looks like Nebu really enjoying
Minggu, 30 Oktober 2011
You see many cats on leash in yt videos. Mostly the cats are uncooperative with leash on.
That's why I'm teaching Nebu how to walk with leash on!!


he is so smart like mom (me)
So It wasnt took me long time to teach him how to walk with leash on because he just naturally know how to!

check the videos HERE
Nebu is not just nebu you know. It is NEBU! means Egyptian symbol for gold cling


Thanks to Mofo Paul for the name! He is so mofo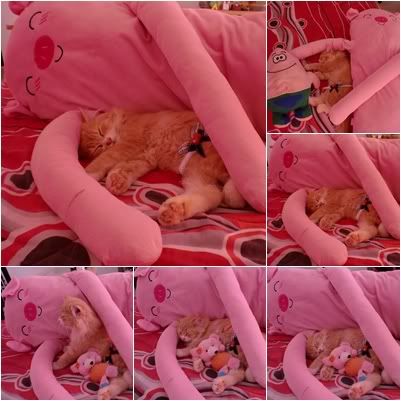 a warm welcome from pig and foxy. all love Nebu



NEBU SLEEP

crazy cuteness!



another sleep pic! and hugging chair legs. god..

pe pe pe playingg. ass exercise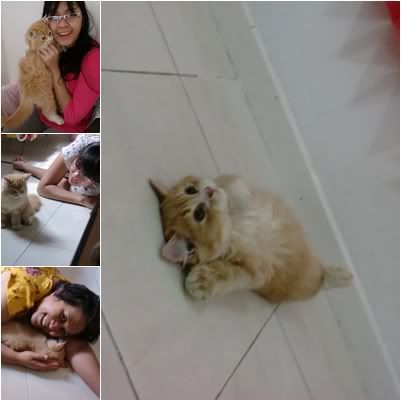 Mommy and Ully